Boys basketball season recap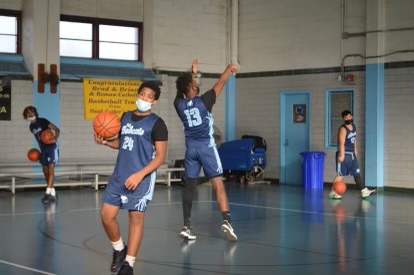 Franklin Learning Center's boys varsity basketball season was from December 10th through February 17th. Making a comeback from quarantine, the first full year since COVID-19 disrupted the high school basketball season, the Bobcats faced down various obstacles with their dedication and teamwork.
The 2021-2022 season has been the boys' first full season since COVID-19 hit. 
"Well, when we did virtual last year and came back, we didn't even have a gym to practice in," Coach Michael Gardner said. "We were practicing in the cafeteria, the hallways, you know, the fitness room. The only time we ever shot a basket as a team was when we played in the games we played." 
Returning from a year's worth of no gym practices resulted in a rough beginning for the Bobcats with their first three games being losses. 
"I like being in person," says junior, Dominic DiGiorgio. "I struggled a lot online. So being in person really improved my mental health." 
Players on the team have started to regain focus and better themselves since leaving the confinement of online school. 
In the beginning of the season, there was a lot of disconnect within the team. Losing games back to back was hard for the team's confidence. After their three loss streak, the Bobcats managed to win five in a row, something that has not happened in FLC basketball history since 2007. 
Despite the win streak, the Bobcats took many doubts into their game against Sayre High school, the number one team in the conference at the time. But the Bobcats won 76-73. They won their next game as well, to make it to the playoffs.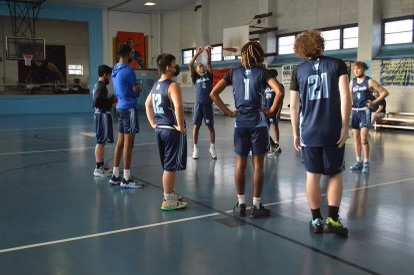 "I remember when we got hit with the quarantine issue," freshman Aldo Collado said. "There were about five players and the head coach who were out quarantining. So the rest of the people on the team and the assistant coach kept going. They won, I think six games in a row, which was the big streak they had. After everybody else came back, we all were better than before. We got stronger as a team. We beat teams like Sayre, which was a matchup that nobody thought we were going to win."
The Bobcats continuously defied the odds to achieve a successful game along with strengthening their bond.
One of the last games the Bobcats played was very intense. Going against each other were Franklin learning center's Bobcats vs West Philadelphia's Speedboys. The uncertainty of how the game was going to be played out gave everyone on the team mixed feelings. 
"I was worried that they were going to be tight," Assistant Coach Andre Bright said. "We have five seniors and this was their first opportunity to play in the playoffs. I was just worried that they would be too nervous or too tense playing the game, but they came out with none of what I was expecting," 
The Bobcats did lose, 78-49, but regardless of the loss, they were able to become closer as a team. This was a humbling and disappointing game that ended up making the team stronger as a whole. The season ending resulted in a lot of reevaluating but unforgettable experiences. 
"There's no reason anybody should be disappointed in this season," Aldo Collado said. "We played well. We played hard. We beat some teams that nobody expected us to beat. And we continue to make it known what we can do."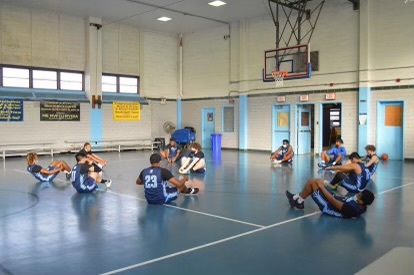 Players showed amazing sportsmanship and defeated doubts and odds while conquering many achievements this year. 
"So many years of not being successful, to then perform as well as we did, I thought it was a tremendous accomplishment," Coach Bright said enthusiastically. "I told them how proud of them I was because of how hard they played and the level of success that they had achieved."
Being the last year for many players playing high school basketball, there is a lot of sorrow being expressed throughout the team. 
"There are so many years behind the jersey I wore," said FLC's senior, John Daly, who averaged 15 points per game. "So it sucks that this is the last time I'm ever going to wear it." 
John has played basketball for FLC since his freshman year and taking it off was a difficult thing to do, as well as for the other seniors: Marte Jordan, LeMarcus Smith, Joe Sherman, and Mikel Brown. 
The year has been filled with many accomplishments from the team. Continuously beating the odds as well as beating some of FLC's personal basketball records. The 2021-2022 basketball season has allowed many players to leave an impact on the players of the future. This season gave the opportunity to the players to be able to and grow as individuals and conquer the world of high school basketball.