Teacher rally outside school district headquarters shows results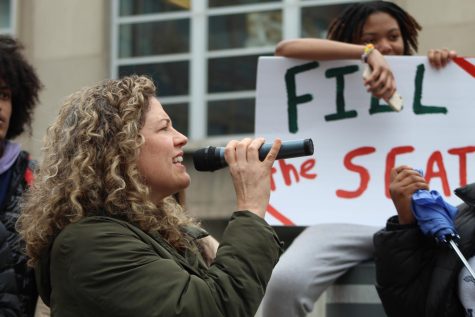 On March 23rd, teachers, students and parents from different schools of Philadelphia including FLC rallied outside of the School District of Philadelphia building. Over 100 students were present at the rally. Ralliers were notified that the district would be reallocating $3 million to ensure that no school is likely to lose more than 2 teachers.
As of now, 12 schools, including Franklin Learning Center, W.B Saul, The U School, and Motivation High School, are holding limited admissions for students who meet academic requirements, even if they didn't apply to the school. This is projected to assist in filling some of the empty seats at schools, repairing many of the positions that may have been lost. 800 seats will be available for students to enter their freshman year of high school. Although nothing is yet finalized, further budgetary actions will be discussed toward the end of May.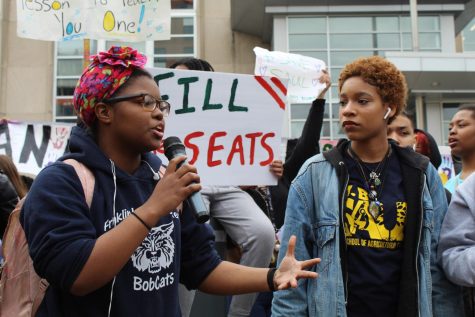 In 2021, the School District of Philadelphia changed the criteria based enrollment process to a computerized lottery system. The 2023 budget, based on the district's algorithm, is forcing schools to cut positions and possibly entire courses.
At FLC, the projected number of freshmen is 50 less students than anticipated, when over 100 seats are available. This initially led to 9 teachers projected to be cut from FLC's teacher roster for the 2023-24 school year. Teachers of FLC have already heard whether their position will be eliminated as of next school year. Teachers, students, and parents became upset and decided to protest this new budget.
On March 20th of 2023, students of FLC rallied outside the school at 7:30am to protest the budget cuts. Many teachers who were getting cut spoke at the rally along with several other students. FLC students showed up with many posters showing their disapproval of the new budget.