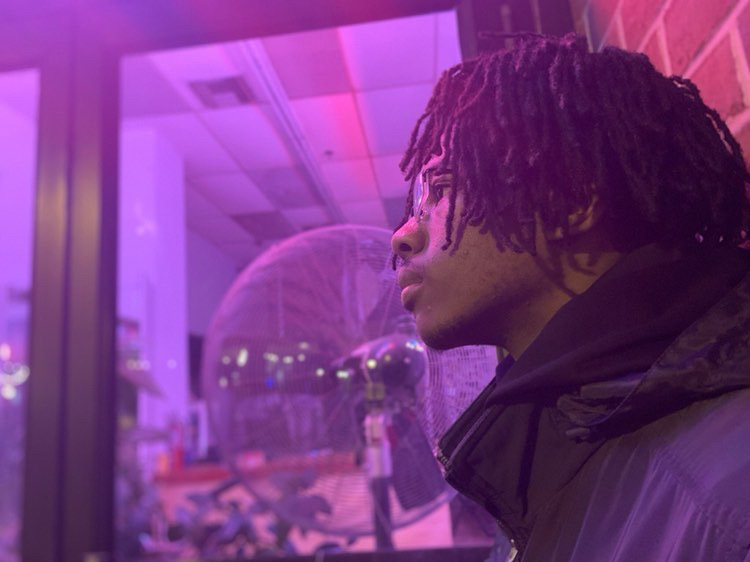 What do Eminem, XXXTENTACION, and FLC seniors Hilario Rodriguez and Isaiah Charity all have in common? If you thought "they're rappers," you'd be close. However, each of these people listed has used music to deal with internal problems such as sadness or depression.

Rap music is the most listened to genre when it comes to music. It makes up 21.7 percent of all music consumption in 2018. To some people, rap music gives off the impression of only being affiliated with drugs, gangs, and crime. However, this couldn't be further from the truth.

Many rap artists have used music as an art form and a way of expressing emotions. Examples of this include XXXTENTACION's songs which discuss themes of loss, depression, and suicide. Other examples include Eminem when he discusses more personal issues, such as his personal battle with drugs and his struggle with his abusive mother.

However, mainstream rap artists are not the only people that are using rap music as a method of expressing emotions. Many independent rappers use this art form the same way. Two perfect examples are the FLC students Isaiah Charity and Hilario Rodriguez.

Isaiah Charity, or "LoneWolfOmega" on SoundCloud, expresses feelings of regret, loss, and boldness in his music. Halario Rodriguez's song "Platinum," allowed him to express feelings of heartbreak and sadness in a way that helped him.

This also goes beyond making music. People listening to music are able to find ways to use the art form as a method of dealing with internal problems. FLC senior Jordan Moore said that he often listened to rap that allowed him to relate to certain topics, which relieves certain emotions.

Megan Condit, one of Franklin Learning Center's student counselors, said that "any form of art can be used as a way to express emotions and rap music is no different." People of all ages are able to use music to vent their problems. As we as a society begin to accept rap and hip-hop as what it is, an art form, we need to be more open to the benefits rap music has for people both creating music and taking it in.