Biotechnology major turned teacher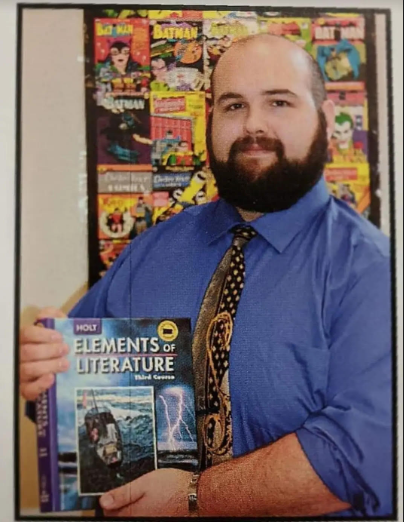 Peter Pijanowski is a teacher at Franklin Learning Center that teaches two freshman Algebra and English classes. Although, this wasn't what he always wanted to do.
Before he became a teacher, he majored in biotechnology because it sounded cool and interesting. But at the time, he had a full-time job on top of school. having a job and making money meant more to him.
"I was hoping to work with things like nanomachines and utilizing different machines to assist with things like surgery and medicine and things like that." Pijanowski  said
"And I think if I would have dedicated 100% of my time to it, I could have been successful with it. But I was also working full time while I was at school, and having a job and making money meant more to me then than that. You know, trying to make biotechnology work."
While in college, he worked with adults with special needs and teens that had severe autism to the point where they couldn't even tie their shoes.
"I could do it at night and then do college in the morning. And then when I moved to this area, I would work in the morning and then go to college at night. That was what I mostly did before being a teacher"
Pijanowski got his degree in English because he enjoyed reading and talking about books. This is what made him become a teacher
"I gave teaching a try, it turns out I really liked it. And then I started getting more serious about it and started doing it as a career."
He liked teaching because he could really connect with students. He's a fan of things a lot of kids like such as anime and video games. He gets a lot of recommendations from students for anime such as Demon Slayer, My Hero Academia, and Death Note.
"I think one of the best experiences was being allowed to show an anime in Mrs. Hart's English class and using an episode of my hero academia to teach concepts that you know, because she could have used a short story or she could have used a poem. But she decided to use anime. And I think that that's pretty cool. That's one of the reasons why I really like English is that you can use things like that to still teach those concepts."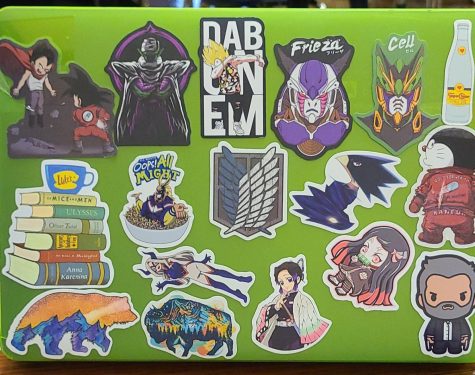 He plans on being a teacher until retirement because of how much he loves his career and helping students.
"I love teaching, I love helping students out and helping students be successful, and yeah, I think I got another like 25 years or something like that. So you know, when I'm old and greyer than I am now I'll maybe then I'll stop teaching but I love it."