Ninth grade cheerleaders reveal the prep behind their pep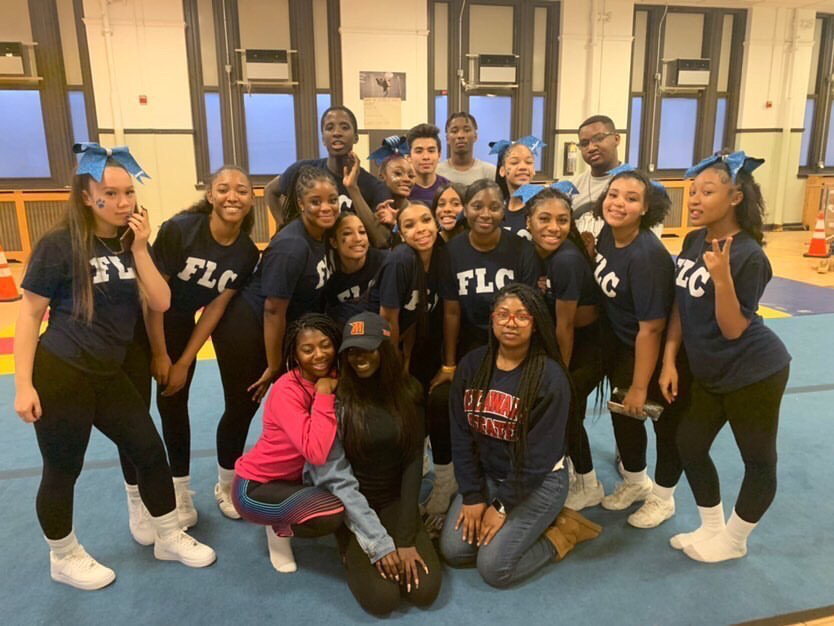 Cheerleading is a tougher sport than most people realize. Freshmen Taylor Presbery-Fields and Saniyah Johnson joined the cheerleading squad this year at Franklin Learning Center ready to take on the challenge.

Presbery-Fields and Johnson joined the cheerleading squad because they love the experience of having the responsibility of cheering on the team and pumping up the crowd.

"The purpose of cheerleading is for encouragement, to motivate the team, competition and to entertain the audience," said Presbery-Fields.

Dedication is key when it comes to cheerleading. There are times when it can be a lot of fun but there are also times where you have to be serious.
Johnson believes "cheerleaders are important to the athletic program because when people first think of cheer they think of giving me a T or give me an E… go TEAM, but that's not it at all. The things we do are just as dangerous as football or any other sport."
Both girls put so much time and effort into cheer. They have to rely on their teammates every time they practice or perform and having trust in her team is a huge part of being an FLC cheerleader.
According to Johnson, "Your life is literally in their hands."