No-Spectator Policy: For Better or Worse?
Author: Hannah Woodruff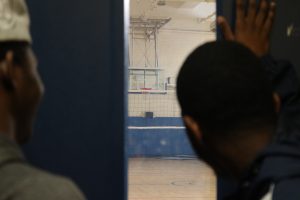 Following an incident on January 18, 2018 that ultimately ended with a call to the police, student spectators will no longer be permitted at Franklin Learning Center games in the Cunningham Community Center.
Athletic Director Brian Kelly enforced a new policy for all games last season after an FLC student refused to leave the community center. Despite being asked to leave multiple times, the spectator caused arguments and was "being disrespectful and rude," according to Junior Varsity (JV) basketball coach Michael Gardner. As a result, the authorities were contacted and spectators were banned from attending future games.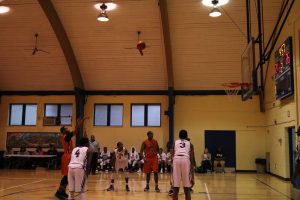 News of this policy angered 
players and spectators the moment it reached the school community. Tori Greer, a freshman girls' basketball player said that, "spectators should be allowed at games because they encourage players to do better." If their friends aren't there to support the teams' games,  Tori says "the games will be corny." She also believes that the teams will "slack and not care about how good they did" because no one was there to see it.
On the contrary, Kelly clarifies that the risks associated with spectators runs deeper than what meets the eye. After the incident, Cunningham Community Center, where FLC basketball and volleyball teams play, concluded that it'd be best if students were no longer permitted to watch the games. Installing the policy wasn't an easy decision to make and both parties had a say during the process, but the FLC athletic coaches ultimately settled with the center's wishes.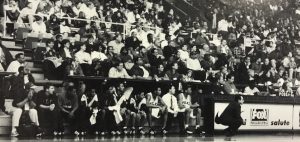 Kelly explains that his main concern is to make sure that FLC has athletic programs for their athletes. Part of this responsibility includes finding facilities where athletes can engage in such programs. Kelly defends that for the sake of all the FLC sports teams that compete at the center, he has to "abide by all the rules they [recreation center] put in place." After all "the recreation center is not obliged to continue letting FLC play there by any means."
Possibilities of the policy being lifted next year are slim. Due to this, some players are even going as far as refusing to play next season. Gardner underst
ands the severity of the situation, but doesn't fully agree. "Overall, do I like it? No, but I understand 100% it had to be done."