Gritty: Creepy or Cool
By Angelica Martinez, Lizbeth Castillo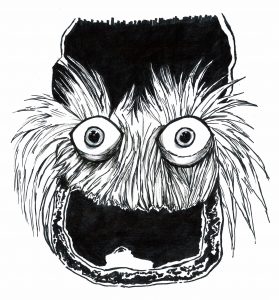 The professional ice hockey team Philadelphia Flyers' new mascot, Gritty, has conjured up a controversy due to his appearance.
Gritty, an oranged hair googly-eyed mascot clothed in a Flyers jersey, was unexpectedly introduced to fans of the hockey team all over the world on September 24, 2018. Fans immediately voiced their opinions on the mascot, saying "We don't need Gritty. We have grit!" We took to the halls of Franklin Learning Center to get their opinion on Gritty.
Most students seemed to agree that the new mascot was not appealing to the eye. "He's creepy to look at," said Joseph Bembry (FLC'19). Cassidy Bryant (FLC'19) agreed, adding his "ugly" features to the list.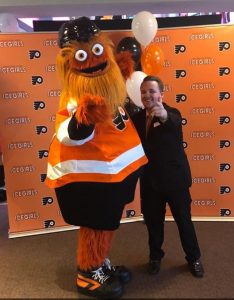 Although most would agree that Gritty is unappealing, some think he's actually not so bad. Mr. Socci, one of FLC's special education teachers, says "I believe he represents the flyers as a team: rough." And he's not the only one to think that way. Ms. Condit, the counselor for eleventh and twelfth graders, believes Gritty is "actually cool because he's different."
The purpose of mascots is to bring people together and in a strange turn of events, the disapproval of Gritty has done just that.