Where to? Students and parents of Ben Franklin-SLA scramble for answers after asbestos reports at newly-renovated building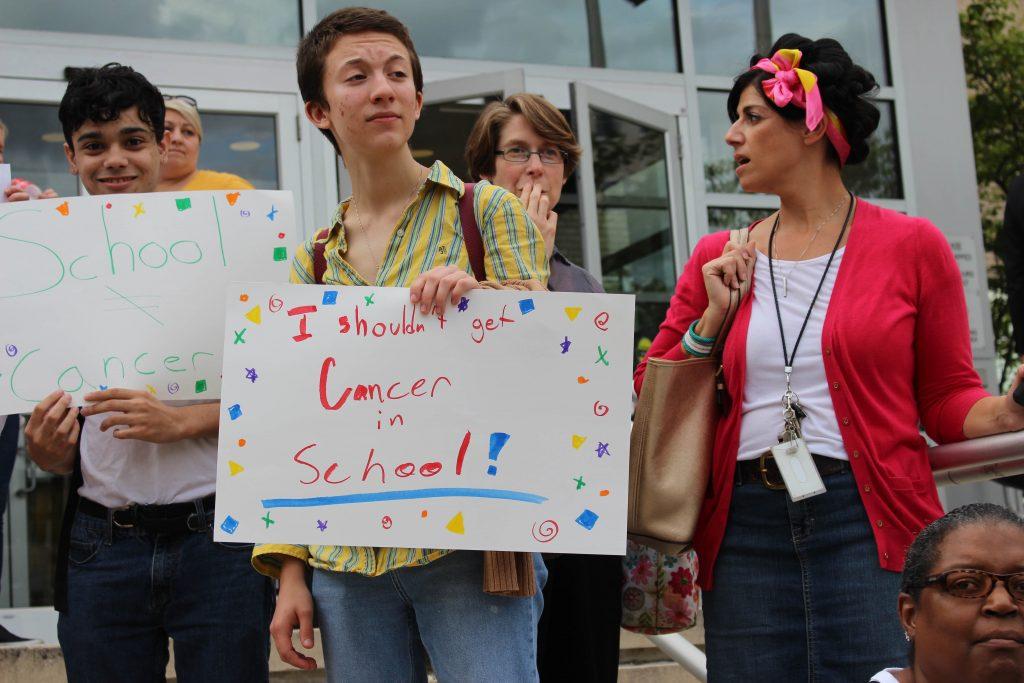 On Monday, October 7, the School District of Philadelphia held a meeting at 440 N. Broad St. where over 150 students, parents, and staff from across the district came together to protest the hazardous building conditions at Ben Franklin High School and Science Leadership Academy (SLA).

Earlier last week, the district was forced to remove both students and staff from these schools due to reports of asbestos exposure in the shared building. The schools have been locked out of their building as the district works to come up with a long-term solution.

[envira-gallery id='18432′]
"Having to go to school in these environments is undermining our educational needs and it will backfire in the future," explained Jeramie Miller, a junior at Ben Franklin. "We are supposed to be the next lineage of successors in the world. Why [aren't] we taking priority over saving money and cutting corners?"

Students are expected to resume classes by Monday, October 14, but where they will go is yet to be decided.
Kristen Carter, a parent of an SLA student, said "I'm hoping that they have a viable solution and that they have a place for my son to go."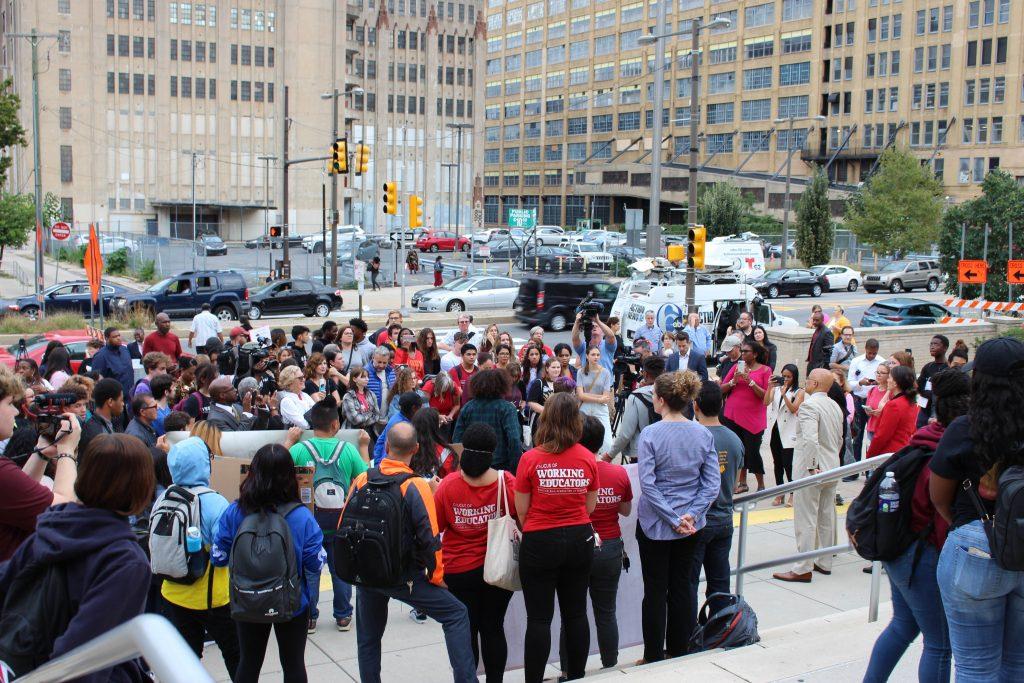 As of now, the schools are in limbo. Superintendent William Hite proposed the idea that students and staff be moved to Strawberry Mansion and/or South Philadelphia high schools through December. However, Hite's suggestion wasn't received well.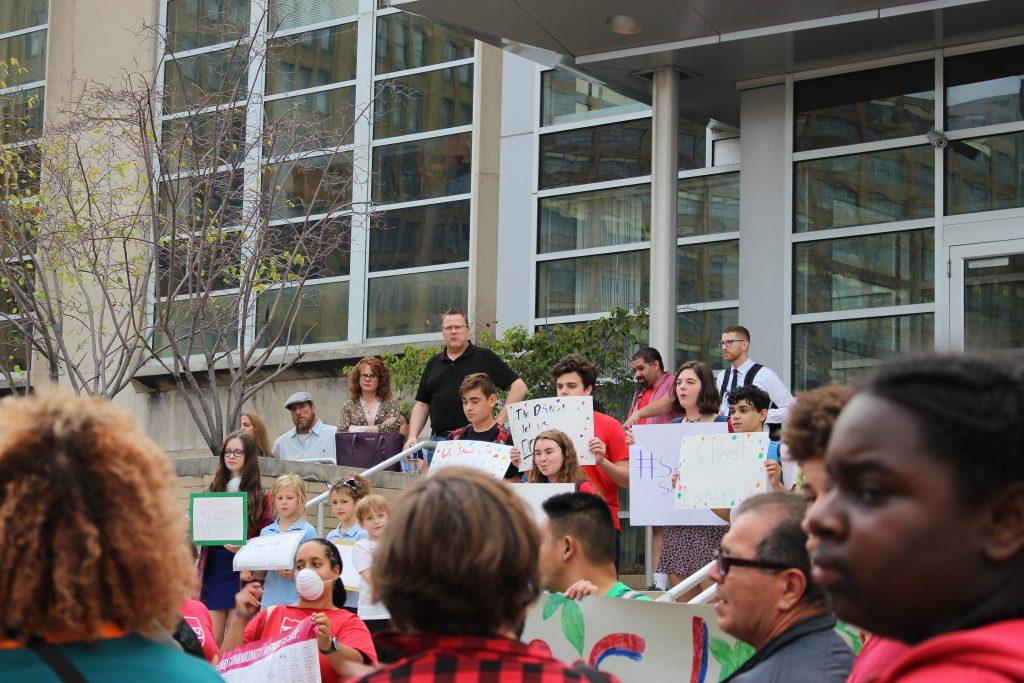 Some other options are to relocate the schools to unoccupied charter school buildings—Eastern University Charter, Charter High School of Architecture and Design(CHAD), the former Delaware Valley Charter—or even the 440 building where district administrators have their offices.

Despite the presence of multiple relocation options, none of the proposed options was met with universal support. Some attendees were concerned that Ben Franklin and SLA weren't the only schools in the district with existing hazards in the building.

"The truth is, almost all schools in the district have asbestos in them," said a freshman at SLA, who wished to remain anonymous. "It's just these specific schools are getting noticed and addressed, and that's a problem."

Jessica Way, a member of the Caucus of Working Educators and a Medical Assisting teacher at Franklin Learning Center, attended the rally and the town hall to support teachers at Ben Franklin and SLA.

"Their working conditions are the same in a ton of schools across the district," she said. "Whatever accommodations are made for Ben Franklin and SLA, we want those same accommodations made for all of our schools that are struggling with asbestos and lead."