On Friday, September 20th, Franklin Learning Center hosted the 2019 kickoff for the School District of Philadelphia's school selection process. Superintendent Dr. William Hite and FLC Principal Nicole Lee gathered in the main lobby to officially open the process by which students across the city apply to K-12 district schools.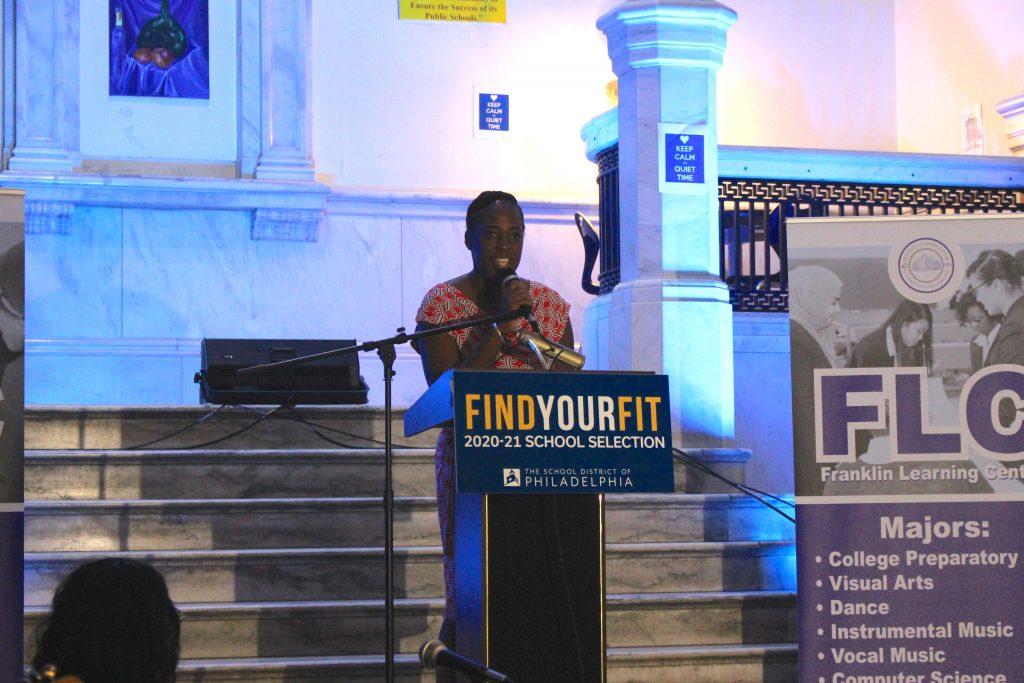 FLC's cover band, Universal Language, began the kickoff with a rendition of "Just the Two of Us." The group has performed in Pennsylvania, New Jersey, and New York. FLC's music major is one of eight majors of study at the school, which Principal Lee noted as she explained the school's unique place in the magnet school landscape: "[It is] one of those best kept secrets in Philadelphia. We welcome children from all over the world to complete their high school career in our city."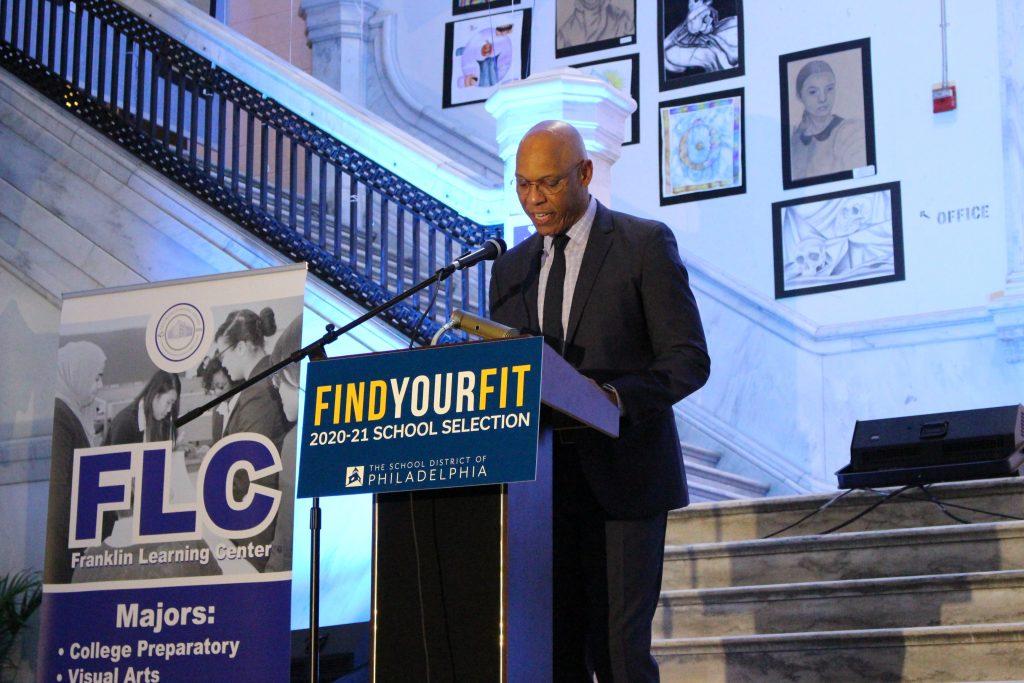 Lee next introduced Dr. Hite, who explained that the school selection process "is an annual process where students in grades K through 12 can select schools that best fit their academic interest, career goals and learning styles. Each year, students have the opportunity to select up to five schools including special admission, city wide admission schools, and neighborhood high schools. We have a variety of unique academic programs," he continued. "We know that learning isn't necessarily one size fits all."
Near the end of the kickoff, Dr. Hite shifted his attention to FLC, specifically. The diversity that makes FLC's school community stand out, he said, "represents the population in the city." Dr. Hite also mentioned that when he thinks of FLC, "opportunity and access" come to mind.
"People choose FLC because it's a gem."