Player Highlight: Mohammed Al Ameen
By Angelica Martinez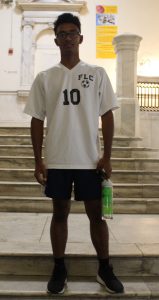 Mohammed Al Ameen has been interested in soccer since the age of 3 and wants to continue his career in soccer during his adult years.
"It's always been a dream to be known for athletics" states Al Ameen.
Although, Al Ameen has been playing since the age of 3, he didn't get serious with the sport until the age of 14. Soccer has always been a part of his life, yet not many completely support him.
"I wish sometimes I  had more support.. I'm solo" explains Al Ameen.
Even if Al Ameen doesn't have all the support he hopes for, he always puts in complete effort.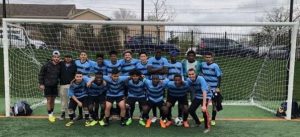 He's joined a Travel team called United Philly. On that team they play inner county and hope to play state and nation wide. "I feel special because Ii'm playing on the same level as many great players."
Joining such a team is a great accomplishment, considering he is a student athlete with a part-time job. It's not easy to manage all those factors especially living at the age of 17,
Al Ameen ends by saying, "I hope I receive more recognition because I progressed a lot."