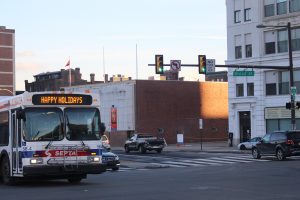 As winter approaches, the possibility of an increase in SEPTA accidents is evident. Such a large business should be able to ensure the safety of passengers, but that doesn't seem to be the case with SEPTA.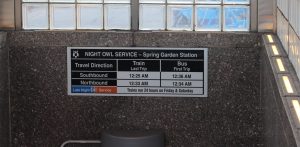 Operated since 1965, the Southeastern Pennsylvania Transportation Authority offers many transit services to Philadelphia. Since then, SEPTA has earned mass popularity due to its efficiency and availability, becoming the sixth-busiest rapid transit system nationwide by annual ridership.
However, accidents and crimes still occur despite SEPTA's "commitment to provide a safe riding experience and environment." In October, three fatalities occurred in the same week. The victims were struck by SEPTA trains and pronounced dead shortly after.
Injuries, collisions, and deaths have taken place on all of SEPTA's services. Not only do these accidents plummet their business, they also put the lives of civilians at risk. The causes of the accidents and crimes vary, but nearly all result in a bad outcome.
SEPTA may have mass popularity, but there's always room for improvement. Installing more surveillance cameras on SEPTA buses can reduce crime and increase safety for both passengers and employees. Surveillance cameras can help prevent unlawful acts by intimidating offenders and they can provide conclusive evidence for arrests. In 2007, a study shows that Philadelphia reduced a 37 percent drop in criminal activities after installing their crime cameras.
Trained officers assigned to patrol stations and interchanges for suspicious activity can also contribute to the improvement of security. This will prevent crimes and further deal with dangerous situations that risk the safety of onlookers.
Another prime cause of several SEPTA accidents is poor maintenance. Regular inspection and reparation of transit services can prevent common accidents involving mass public transportation.  
Recently, SEPTA introduced a mobile app that allows people to report safety issues to transit police in 20 seconds or less. The app features two-way communication that allow SEPTA dispatchers to ask the reporter for more information or give instructions. Along with other safety measures, this step could help further secure SEPTA commuters and employees.
Every precaution should be taken, especially in a time like this. Safety regulations and guidelines should be raised for commuters and employees under SEPTA to remain safe. The upcoming weather definitely won't be in SEPTA's favor and will cause problems that may disrupt a safe environment.
Author: Hannah Woodruff