Teacher Highlight: Multi-Instrumentalist Colin Sharp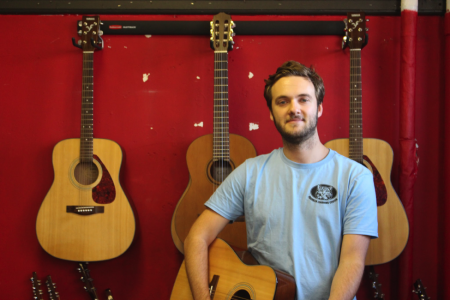 Colin Sharp is a saxophone/piano playing, music teacher from Souderton, Pennsylvania. He attended University of the Arts due to his love of being in the city and his love for music.
Mr. Sharp has been teaching music for 3 years and wants students to have the opportunity to play and explore music. He wants students to not be denied access to music just because they play a certain instrument. "If you play the instrument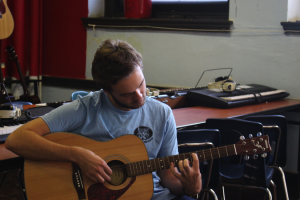 and you really want to be apart of [a band] then, why should I say no to you?" Mr. Sharp said when asked about what he wanted from students.
Even though Mr. Sharp has been playing piano since he was in 3rd grade, the saxophone has been his passion since the 4th grade. He then went to school for it. In the beginning, he was inspired to play music because of his parents love of music and them playing music in the house all the time.
As he got older, his inspiration started to come from his peers. His friends' success and love of music is what inspires him to continue to play music. Mr. Sharp plays a variety of instruments in a cover band with his friends. He also plays with the Delaware Valley Wind Symphony, Doylestown Wind Symphony and on occasion, the Philadelphia Wind Symphony.
Mr. Sharp's advice for students with a passion for music is to pursue that passion. People will question it, but you should still go for it, no matter what other people say.