Fashion District provides a needed social spot downtown
On September 9, 2019, there was interesting news spread around the city: The Gallery was revamped and is now reopened as the Fashion District. You may remember the gallery in its prime: The food court, the statues and structures and much more. Before the renovations, the place was in bad shape.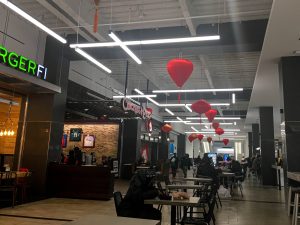 The food court was desolate and dirty, where only a few stores like The Philadelphia Pretzel Factory and Cinnabon remained, but closed off from the rest of the space. Going down there means two things: you were lost, trying to go somewhere else, or to go the 11th street station on the Market Frankford line.
This was the main reason why the 'Gallery' was remade into the stylish 'Fashion District.' With more attractions being added soon. Just recently, AMC theatre and an arcade opened up, making the district a successful replacement for the beloved Gallery.
A large part of the Philadelphia community still considers the Fashion District to be the Gallery, no matter how much porcelain is used in the foundation. To most, the Fashion district is just the new Gallery.

Can you blame them? The Gallery in Center City is a part of Philly's life. The center for food and convention has been here since 1977. A staple of memories would have happened there for a lot of people. So all the love is just carried on into the District.
When the Fashion District first re-opened, people were excited. Huge, bustling crowds filled the District to the brim for months and is only just now calming down. There also seems to be no age restrictions as of now. But fights do occur there often, so that could change.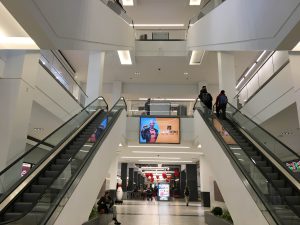 Fashion District's aim is to make something that needed a lot of work into something fun and colorful. And they did a good job, too. What was at one point a depressing ghost mall in Center city is now a hub for all sorts of crowds. Even people passing by to go to the train stations look and stop at least once.
The opening of the Fashion District also provided new job opportunities to teens and adults. With more shops means more customers and more customers mean more help needed in those various shops. You might be able to see a "help wanted" poster or two if you casually stroll through the building.
New food, new places, new jobs, and a new look added to the Fashion District to bring and replace the memories that the Gallery once fulfilled. It can serve as a great tourism spot if you're new to the city, or a frequent place to hang out with friends. It came a long way from the blocked off, dim-lit, empty space we all knew.