Inside Look: Coco
This year's animated films were a big disappointment, with movies like Cars 3, The Boss Baby, Captain Underpants and The Emoji Movie falling flat. I really wasn't excited for Pixar's Coco because it just seemed like it was going to be a copy and paste of the 2014 release, The Book of Life. But boy was I wrong. Coco is remarkable because its vibrant and heartwarming depiction of the land of dead help us to care about the land of the living: our world.
The film features twists and turns and a plot that is simple yet complex. We are first introduced to 12-year-old Miguel Rivera, who lives in Mexico with his extended family. Despite the fact that Miguel wishes to play the guitar, his family, who have been abandoned by their celebrity-guitarist great-grandfather, forbid him to associate with music, for fear it is cursed. Things take a turn when Miguel is magically transported to the land of the dead, where he meets his deceased family members.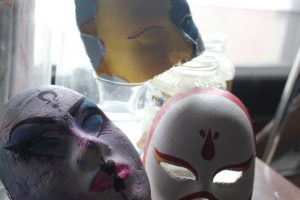 Coco's main theme, "Remember Me" is played multiple times at key moments and each time it is played it carries a different meaning, helping Miguel and the movie transition through different tones and moods. The music, performed not by famous musicians but by the actors themselves, is moving and helps viewers connect on an emotional level to the land of the dead.
But Coco is the strongest in its visuals. The world of the dead has a very vibrant and lively mood to it; especially in Miguel's town, the colors are distinct and bright and cause me to really care for my world: the land of the living.
My appreciation for the movie comes from the heartwarming way it asks us to appreciate a culture. I definitely would recommend Coco to all fans of meaningful animated movies.
Author: Janelis Duran