Divide By Ed Sheeran Review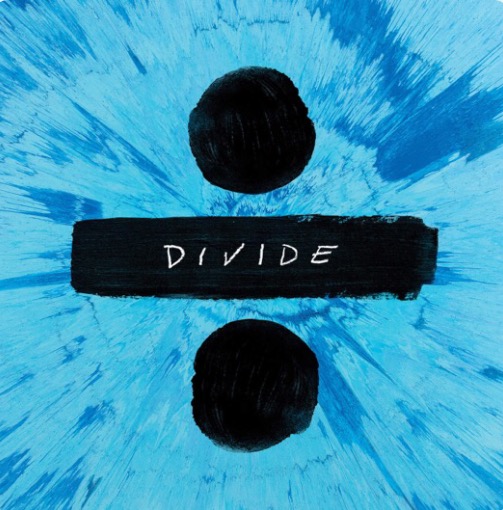 On March 3, 2017,  Ed Sheeran released his third album called "Divide". This is his first album in 3 years and his third album overall. For those who don't know Ed Sheeran, he is a British singer well known for his hit songs "Thinking Out Loud" and "Photograph". He has been playing guitar and writing songs since he was a kid and as a teen, he released plenty early  EPs and played hundreds of live shows. Before Sheeran even signed to a record label, he hit number 1 on the iTunes chart. He's now signed to Atlantic Records, sold tons and tons of records and had his song "I See Fire" appear in the movie "The Hobbit: The Desolation of Smaug". Sheeran has won 2 Grammys, 4 Brit Awards, 6 Teen Choice Awards, and many more.
This album is everything you expect Ed Sheeran to be if you've ever heard his music. He shows off a bit of his R&B side and rhyming abilities in "Galway Girl" and "New Man" and his amazing vocal range in "Dive". This album has everything from heartbreak to love to respect. A variety of slow songs and upbeat songs. Sheeran doesn't stick to just one genre and it works for him. All the lyrics seem to have some meaning behind them and it's all complemented with some of his beautiful guitar playing. This is shown in all 3 of his albums. This album definitely will give you all types of feelings. He has made a glorious comeback with this album and you should go listen to it.